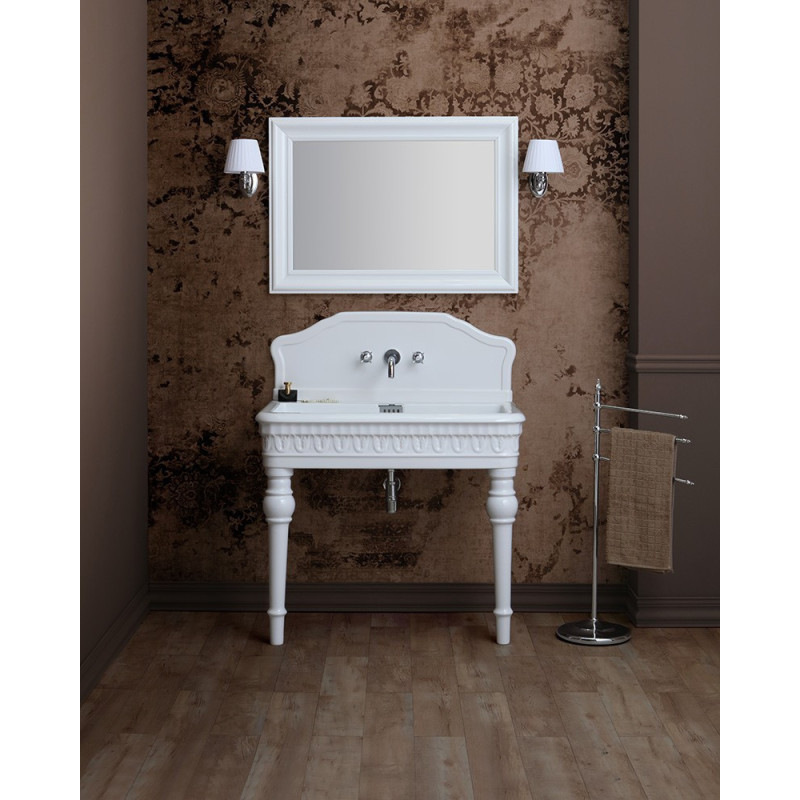 
Console with back Margot
600 x 1000 mm
Our beautiful collection of consoles is for you who want to experience luxury and sophistication in your daily life.
You can find our consoles in different shapes and designs, always in pure white porcelain, in order to fit your style perfectly.
Combine it with one of the water taps and accessories from our collection to create the perfect guest bathroom for your house. Or go ahead and choose a full setup with also one of our showers and pure porcelain toilets to start building your dream bathroom.
All of our products are handcrafted in Italy, and count with our experience in creating the most high quality  products in pure white porcelain.
Get inspired by our collection of consoles and please contact our team if you need any extra help.
Margot konsol med bagsiden
1 other product in the same category: